Tools
Part of our purpose is to "make the world a more creative place" so we've open-sourced a few of our creations for anyone to use. Feel free to check them out and use them for your next creative project.
A collection of our 200+ favorite hacks and tools from around the web.
A tool to facilitate better brainstorms within a group of people.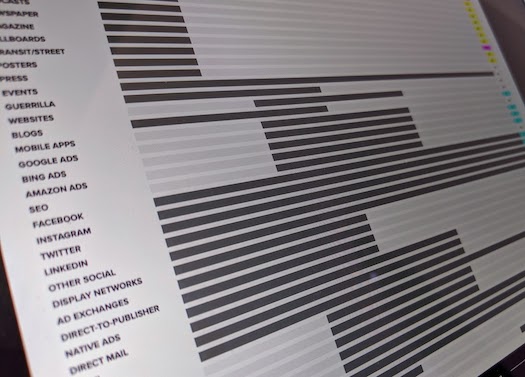 A printable guide outlining all key marketing channels and how to use them.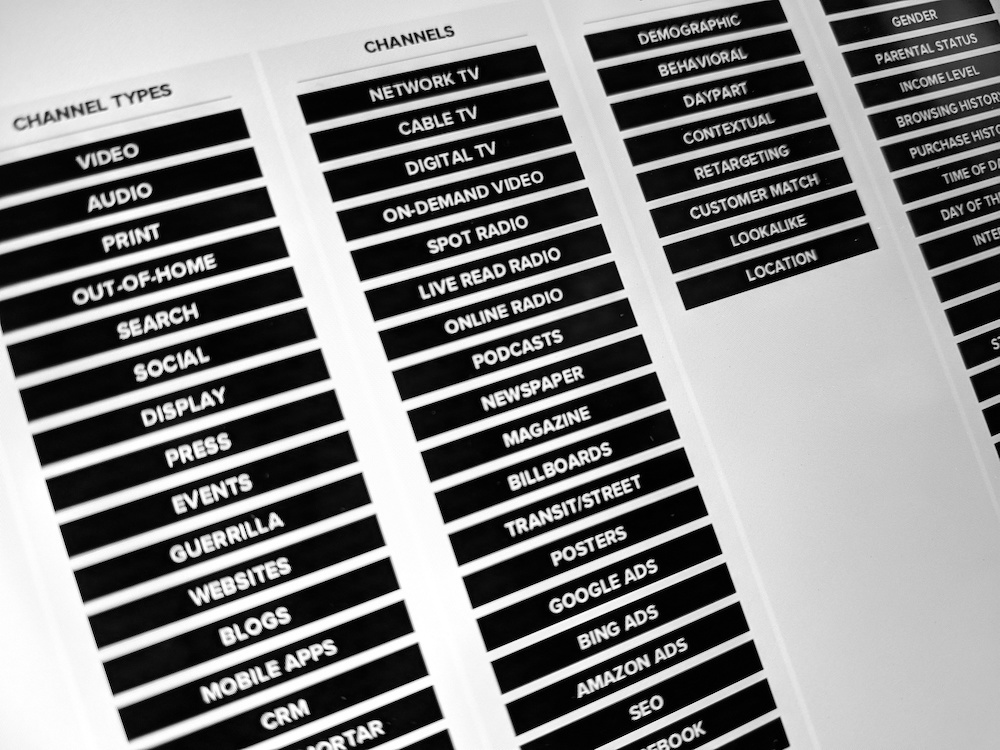 Marketing Landscape Guide
All objectives, channels, and targeting methods on a single sheet of paper.
Purpose Positioning™ Cards
A deck of cards to facilitate Q&A in your strategic planning sessions.